Platform Demo (Getting started all functions)
Welcome to Saleshub and get ready to automate everything! Please check the below videos to learn about basic setup.
Please make sure you have the Chrome Plugin installed and session cookie set in Saleshub to get started.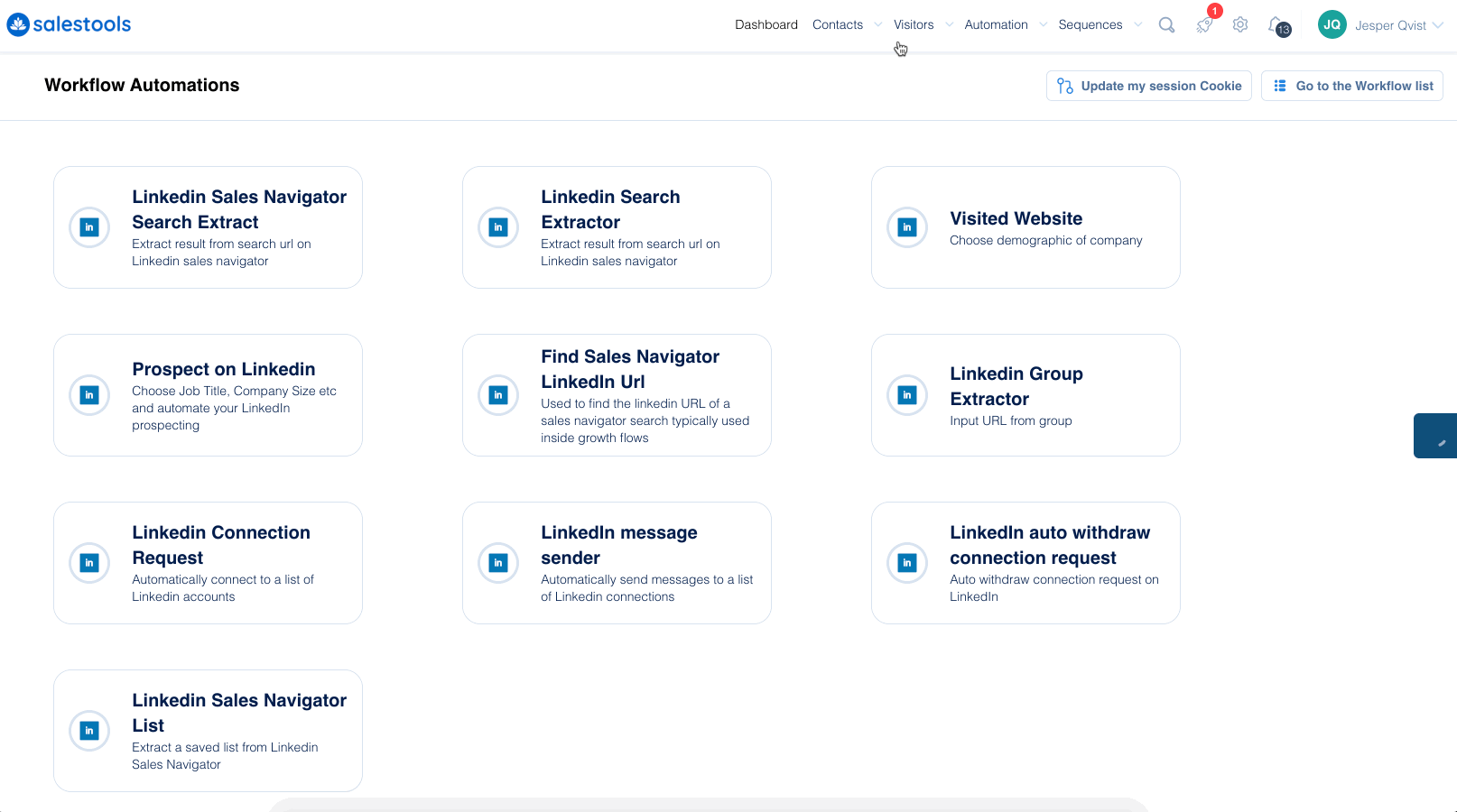 👇👇👇👇👇👇👇
Demo on basic setup
How to build an automation?
How to identify visitors on website?
How to create one to one email sequence?