Install Saleshub Tracker in Wordpress
Add Saleshub Visitor Tracker in WordPress Without a Plugin


Before we get started, make sure to backup your WordPress theme, so in case something goes wrong, you can easily revert it back.
You'll be directly editing the code that outputs your site, so a mistake as small as a misplaced comma could bring down your whole site. Be sure to make a backup just in case.

Step 1: Create the tracking code in Saleshub
Go to the intent setup page enter your domain and on the next page copy the code

Step 2: Add the Tracking Code to the header.php file
Log in to your WordPress dashboard and navigate to Appearance » Editor. Now click the header.php file on the right-hand side below the Templates section.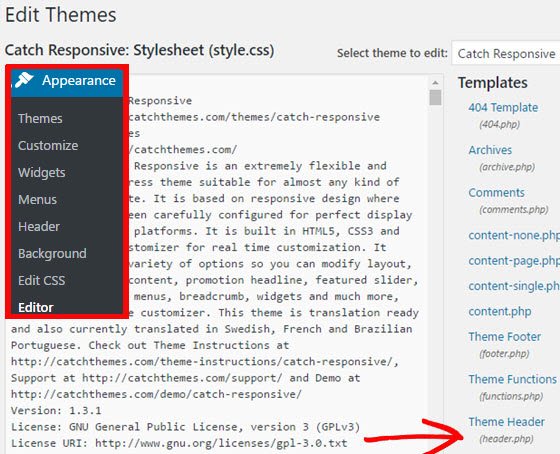 Paste the tracking code you just copied from your Saleshub Visitor Tracker profile before the closing </head> tag.

Then click Update File.
That's it!
You've just added Salesub Visitor tracker in WordPress without a plugin.